by TrishGastineau in Travel Specials on January 10, 2018
2018 Virtuoso Best of the Best
Discover incredible worldwide destinations with detailed information on more than 1,200 Virtuoso-preferred hotels and resorts. Use this directory to collaborate with your Virtuoso travel advisor and customize your next extraordinary getaway.

As you peruse the listings, you'll find valuable information, including insider tips from Virtuoso travel advisors to help you make the most of your time, as well as exclusive hotel and resort amenities. Everything from room upgrades and free Wi-Fi to extra perks like spa treatments and three-course meals – all complimentary and available through your Virtuoso travel advisor.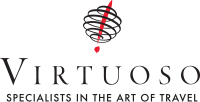 Virtuoso amenities are subject to availability, black-out dates and some restrictions may apply. Amenities are per room and based on double occupancy unless otherwise indicated. Amenity credits are not combinable, not valid on room rate, and have no cash value if not redeemed in full unless otherwise indicated. Amenity meals and dining credits may exclude beverages, tax and gratuity. Currency amounts are in U.S. dollars unless otherwise indicated. Amenities are available at Virtuoso rates and may not be available at other rates or combinable with other promotions. Room upgrades may not apply to suites and certain room categories. Please note, while every care has been taken to ensure accuracy, all experiences, descriptions and amenities herein are subject to change. See your Virtuoso travel advisor for more details and applicable restrictions. Virtuoso assumes no responsibility for the presentation confirmed within, including errors in pricing. The trademarks VIRTUOSO, the Globe Swirl Logo, RETURN ON LIFE, and SPECIALISTS IN THE ART OF TRAVEL are registered trademarks of Virtuoso, Ltd. Virtuoso, Ltd. has a U.S. copyright registration for the Globe Swirl Logo, ©2000. Outside of the U.S., these marks are the property of Virtuoso, Ltd. and are registered with the United States Patent and Trademark Office, as well as numerous national trademark registries around the world. All rights reserved. California CST# 2069091; TA# 808 – Registered Iowa Travel Agency; Washington UBI # 601 554 183. Registration as a seller of travel does not constitute approval by the State of California. 300271 ALLMKTS AGT/STF 01/18
© 2018 Virtuoso, Ltd. |

777 Main Street, Suite 900 | Fort Worth, TX 76102
Don't wait to start planning your next vacation.
CALL NOW to schedule a complimentary consultation with Trish!
Phone: 239.494.5226
"My expertise is cutting through the mountains of online information and illumlinating your best travel options, thus saving your precious time and sanity. I customize an itinerary perfectly tailored to you, yet well beyond your expectations."
An Award Winning River Cruise Specialist & Tauck Certified Agent Luxury Travel
Hours By Appointment
6900 Daniels Pkwy 29-392
Ft. Myers, FL 33912
A Proud Affiliate of Travel Experts – An Awarding Winning Virtuoso Agency
Travel Agent in Southwest Florida
Luxury Group Travel Agent
Comments are closed.