by TrishGastineau in Uncategorized on June 23, 2017
If you're looking to try something different on your next vacation, or if you're interested in healthy ways to incorporate balance while taking time off, you'll love the active and wellness experience inspirations in the pages that follow. As always, we have the connections and firsthand experience to design your adventures, all while securing perks, privileges, and insider access along the way.
COMPASS »
News on navigating the world.
EXPLORE »
Around the globe in 14 pictures.
TO YOUR HEALTH »
Our favorite wellness and relaxation retreats.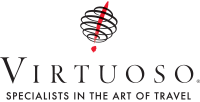 Fares, schedules, Virtuoso exclusive amenities, events and benefits are subject to availability and blackout dates and may change without notice. Unless otherwise stated, prices are in U.S. dollars, per person and based on double occupancy. Restrictions may apply. See your Virtuoso travel advisor for more details and applicable restrictions. Virtuoso is not responsible for any errors in pricing. The trademarks VIRTUOSO, the Globe Swirl Logo and SPECIALISTS IN THE ART OF TRAVEL are registered trademarks of Virtuoso, Ltd. Virtuoso, Ltd. has a U.S. copyright registration for the Globe Swirl Logo, ©2000. All rights reserved. California CST# 2069091; TA# 808 – Registered Iowa Travel Agency; Washington UBI # 601 554 183. Registration as a seller of travel does not constitute approval by the State of California. 301707 US/CAN AGT/STF 06/17
To receive emails in your Inbox from Virtuoso and your Virtuoso travel advisor,
please add the domain marketing.virtuosoemail.com to your address book or safe senders list.
Don't wait to start planning your next vacation. Click here schedule a time to start planning your dream vacation
Phone: 239.494.5226
My expertise is cutting through the mountains of online information and illuminating your best travel options, thus saving your precious time. I customize an itinerary perfectly tailored to you, yet well beyond your expectations.

An Award Winning River Cruise Specialist & Tauck Certified Agent
Hours By Appointment
6900 Daniels Pkwy 29-392
Ft. Myers, FL 33912
A Proud Affiliate of Travel Experts – An Awarding Winning Virtuoso Agency serving Southwest Florida and North America!
Comments are closed.